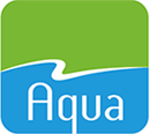 Basic description
Wellness bath tub electronically controlled by foil keyboard on vertical stand, intended for procedures using hydromassage jets and air massage nozzles
Basic equipment
2 hydromassage zones (10 hydro massage midijets/40 hydro massage microjets) made of stainless steel with fluent manual regulation of air intake into hydro massage system, working in continuous and pulsating massage mode, effect of sequential zone massage in pulsating mode, mechanical flushing of hydromassage system,
204 air massage nozzles/12 air massage jets working in continuous massage mode with manual regulation of air massage intensity, automatic drying of air massage system, digital temperature indicator of filling water and water in the bath tub, electronic timer of procedures (1-30 min.), armature system of mixing of water temperature during filling and shower rinse, rinsing shower with hot and cold water, central STOP switch, inflatable neck rest Medexim, material acrylate with antibacterial modification, without two- level removable step
One-level removable step /ZZY0515/
Two-level removable step /ZZY0722/
Handrail for two-level removable step /ZZY0816/
Magic massage system with champagne effect - combination of water and air massage system
in one jet (14 plastic jets with 238 massage holes including 126 water jets and 112 air nozzles)
Magic massage system with champagne effect - 14 stainless steel jets(238/126/112)
Wavy (sinusoidal) mode of hydromassage and electronically controlled intensity of hydromassage +/- in continous mode
Additional air massage SILENT(+50 air nozzles/10 air stainl. steel jets) with elect. regul.
Jet TurboJET /only for bath tub without massage hose/
Automatic flushing of hydromassage system
Stainless steel hydro massage jets Medexim (40 hydromassage micro jets/10 hydro. midi jets)
Stainless steel air massage jets Medexim (70 air massage nozzles/14 air massage jets)
Thermostatic battery of filling / only with automatic water filling / 3/4 "
Automatic water filling
Elements controlling procedures located within the reach of user / w/o operating staff control/
Detachable hose of hand massage jet via quick-coupler (without air intake) incl. pump
with pressure indicator /TurboJET can not be included/
RGB backlight of side panels with remote controll
Colour light therapy Koller S30 - point shape with STOP function
Colour light therapy Koller D90 - ring shape with STOP function
5 preprogrammed procedures /Wavy mode and controll of hydro. intensity +/- are not possible/
Valve control made of stainless steel
Optional color of the side panels selectable from 720 colors
control valve for admixture mineral or saturated water
Aromatherapy
Ozonotherapy
UV disinfection
Alarm
Electromagnetic water softener
Capsule disinfection with starting packet 42 capsules (only for hydromassage with flushing)
Backlight of side panels using warm white color
Two position footrest /VYY0604/
Temperature maintenance inside the bath 3kW
Acoustic indication of reaching of optimal water level during water filling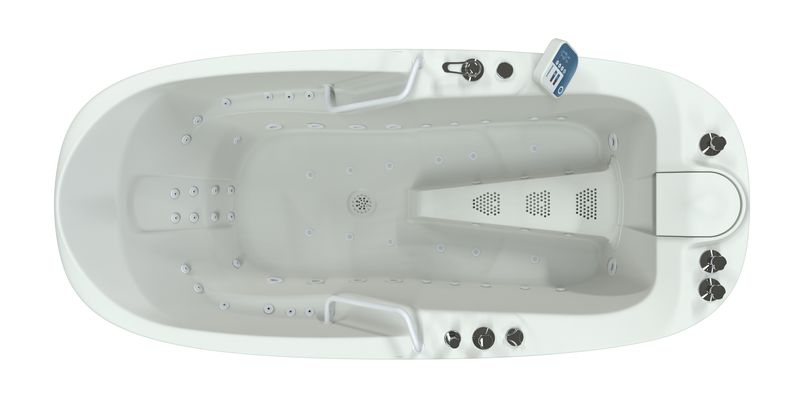 | | |
| --- | --- |
| Technical data | |
| Maximal/usable volume | 385/305 |
| Power supply | 230V / 50Hz / 1~ |
| Power consumption | 1,9 kW |
| Input power | 9,7 A |
| Hot and cold water supply | 2х1" |
| Time of filling /valves are maximally open, pressure 300 kPa/ | 5min. |
| Time of maximal volume drainage | 4 min. |
| Mixing valve | 1´´ |
| Valve of hot and cold water | 1´´ |
| Maximal allowed pressure of filling cold, hot and mineral water | 0,7 МПа |
| Minimal allowed pressure of filling cold, hot and mineral water | 0,3 МПa |
| Water pressure in hand massage jet of massage hose/diameter of the jet 9mm/ | 0,05 - 0,4 MPa ± 10% |
| Weight | 200 kg |
| Dimensions (lхwхh) | 2150х980х975-995mm |
| Dimensions (lхwхh–edge of bathtub at the place of entry) | 2150х980х865-895mm |
| Maximal height at the highest point /valves/ | 995mm |
| Height adjustable legs | |
| Pump protection again running without water | |
| Protection again water overflow | |
| Maximal temperature of filling hot water | 60°C |
Information on request